Mill house
Waarland originated from several islands and lakes. Twelve panels will take you on a journey through time. A picture will be outlined from the beginning of the era through today. Furthermore, the permanent exhibition shows how the village Waarland was formed. An aerial photograph from before the parcelling has been put up.
A plate with lockage is hanging on the outer wall. Beside Agie's shed, there was a lock. The gardeners were able to leave Waarland with their boat since 1912. After the parcelling this was not possible anymore.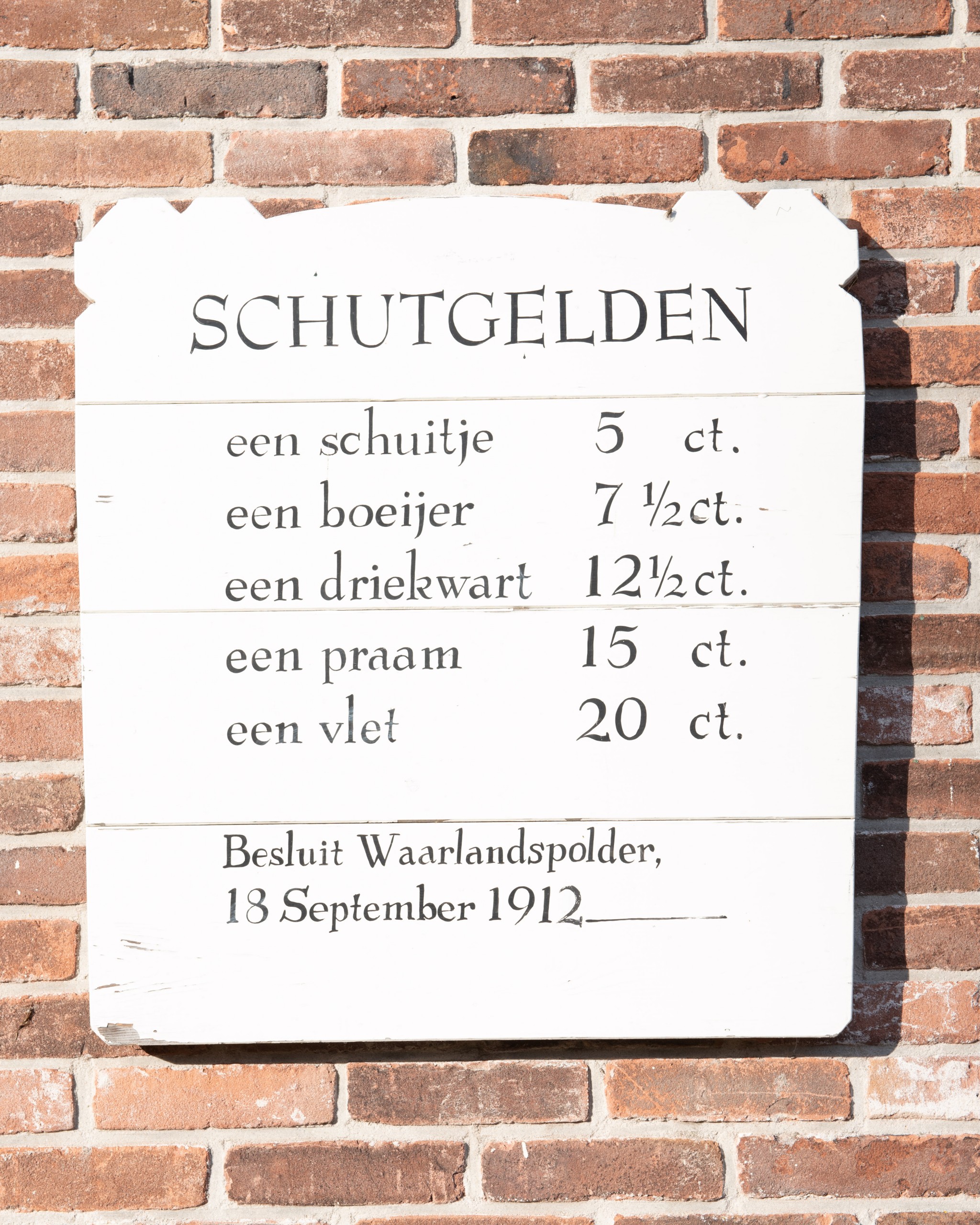 Highlighted
The West Frisian bonnet
After the restauration of the mill, the foundation mill house received the West Frisian bonnet of Grietje Hollenberg, the grandmother of Agie Bakkum, from the Van der Heijden family.
The bonnet and the photo of this woman have a special place in the mill house.
Jos and Nel Blom, Opmeer
"Wonderful that this has been retained. A pleasant and humorous tour."