Waarland Mill
The Waarland Mill is an octagonal smock mill which was built in 1530. The mill had to keep the Waarlandspolder dry and had been provided with a scoop wheel back then. Around 1850 the scoop wheel has been replaced with a wooden screw pump.  Since then the mill could be occupied. For support, if there was no or barely any wind, a pumping station has been installed near the mill in 1877. 
After the parcelling, around 1950, the mill came to stay on dry land. The screw pump, the pump wheel and the lower drive wheel were removed. Later, the pivot and the upper drive wheel were removed as well.
Until 2008, the mill was occupied. The last miller was Cor van der Heijden. When he was employed in 1944, his parents moved with him. A few years later, their granddaughter Agie Bakkum also moved into the mill. She took care of her grandparents. To keep the story short: Agie moved to Sabinahof in 2008 and the mill became vacant.
The Waarland Mill is the property of the foundation West Frisian Mills. The foundation arranged for the mill to be restored.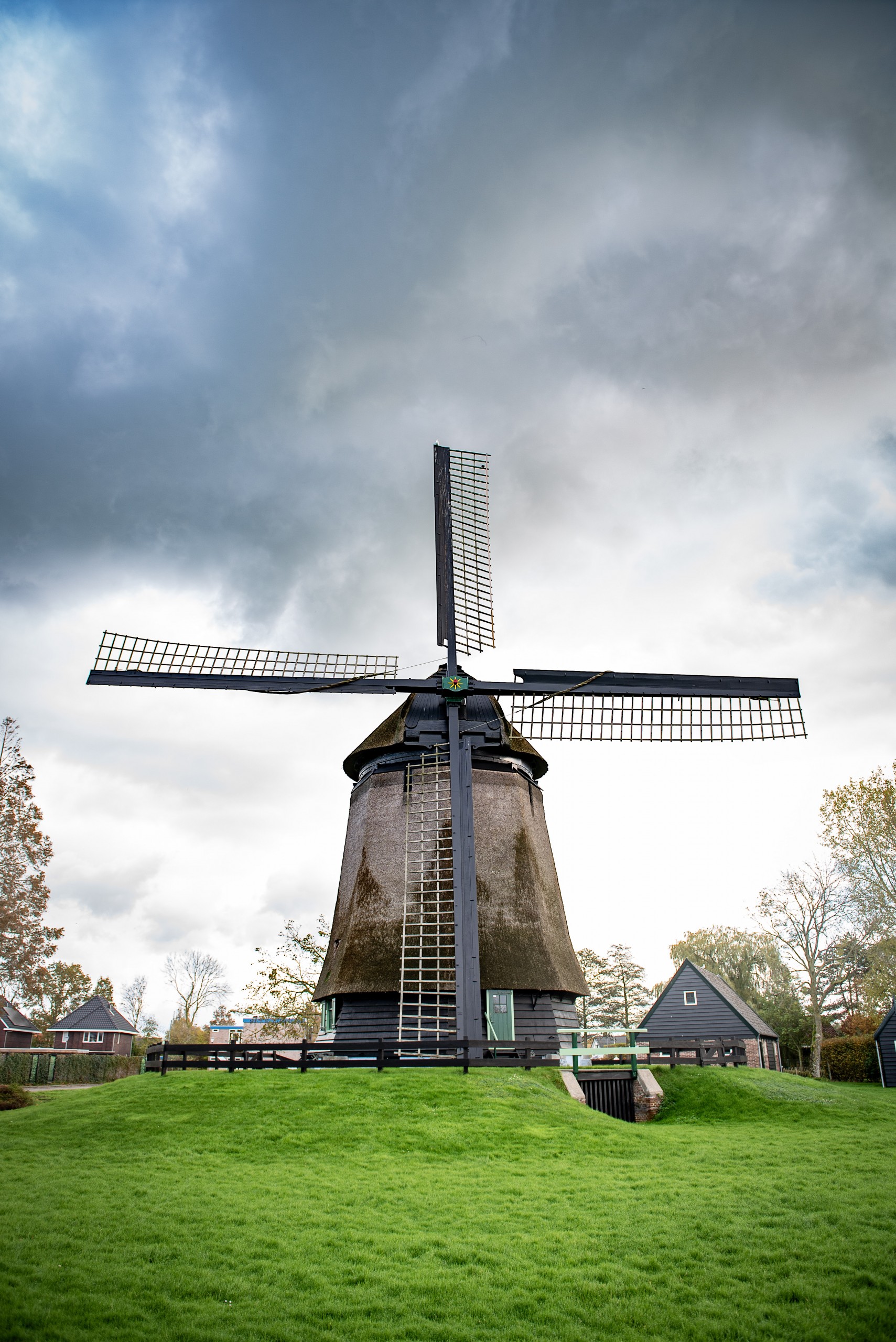 Why does this mill have two doors?
Hopefully you will get an answer to this question on your visit.
The interior of the mill is furnished in such a way that you will believe you went back to the thirties of the previous century. There is a kitchen, a living room with two bedboxes and a room where the Polder administration met in the past. In the attic of the mill, there are various items: from fishing tackle and gardening tools to an old ice sledge. Along a small staircase, you end up in the loft with the wallower. Here you can see how the wallower is attuned to the wind.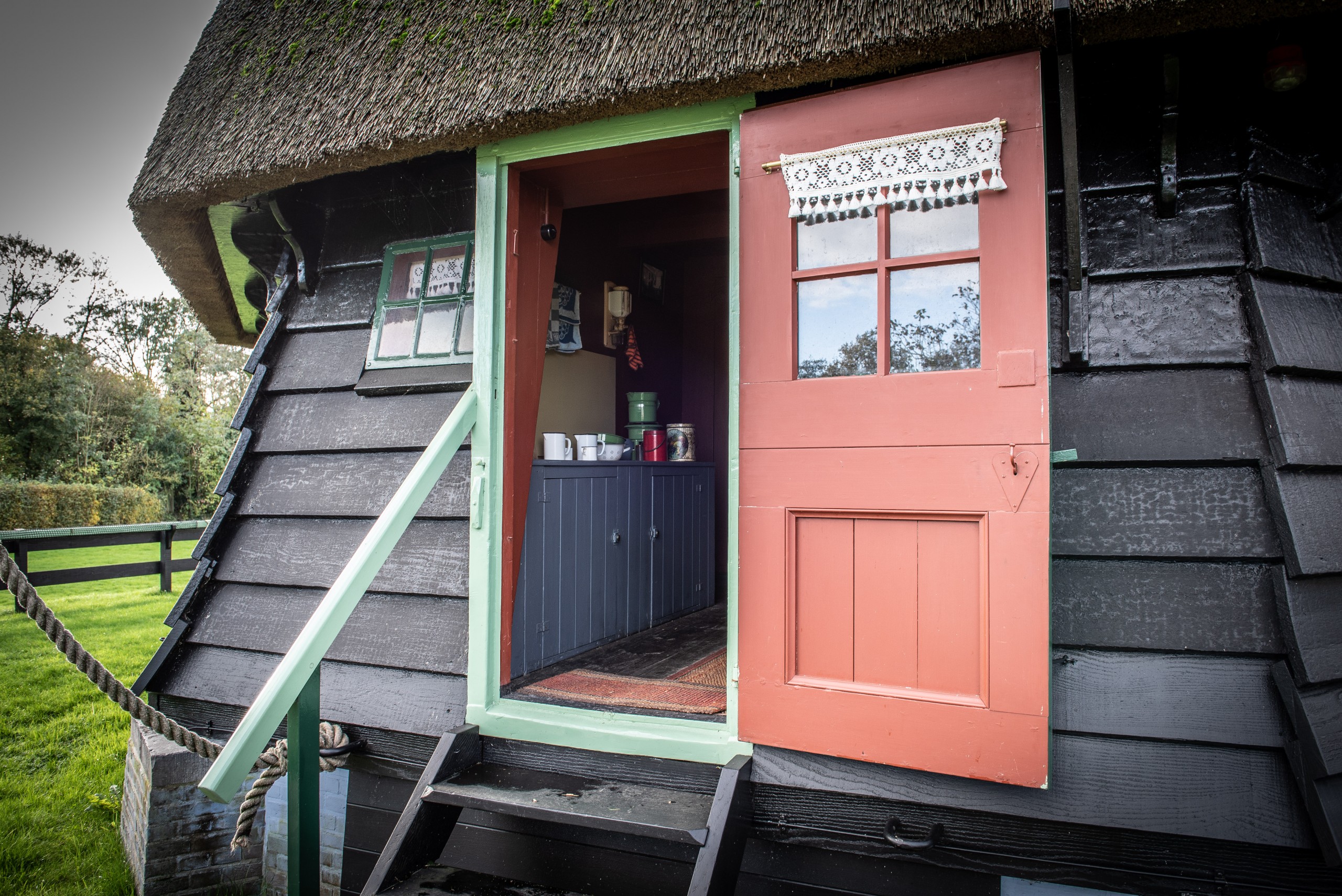 Highlighted
The holy roman life
In the living room, there are a crucifix and statues of Mary and Joseph. Each one stands under a glass bell. Two stoups are hanging on the wall. They were filled with holy water and before going to sleep, one would dip two fingers into the water and then make the sign of the cross.
Proverbs and expressions
"De molen draait voor de prins (operating a mill unloaded), een klap van de molen krijgen (losing your wits), de molen gaat door de vang (being lost at sea), tegen windmolens vechten (tilting at windmills)."